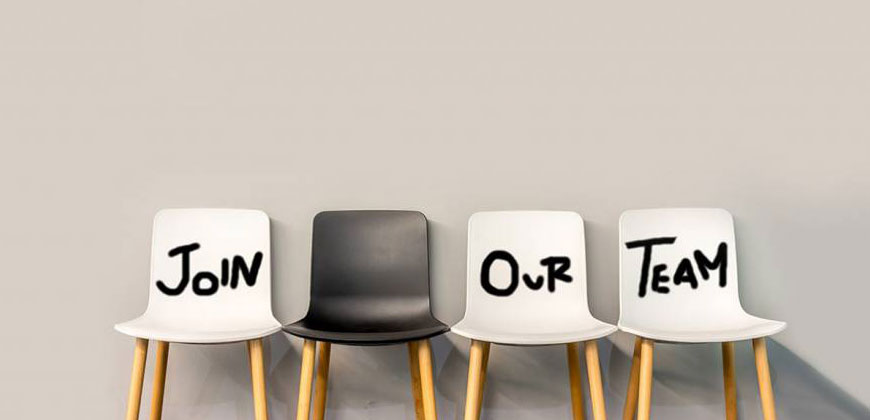 Fact #1: Indians are among the youngest in the world-about 60% of the population is below 25 years of age.
Fact #2: India produces about 3 million engineering graduates per annum, accounting for nearly 25% of the global output.
Fact #3: Our state of Tamil Nadu alone produces 75,000 engineers-double of what the entire US produces annually. These demographics are certainly impressive; albeit, when reviewed superficially. The actual truth is hardly as pleasant as these statistics.
According to HR experts, the nation is heading towards a talent crunch. While millions graduate every year, only a small percentage of them are immediately employable. The rest need to be trained or retrained for prolonged periods in various skills before they are fit to take up employment
Job-readiness is looming as a major issue across the manufacturing and service sectors. This is especially true of the ICT sector that depends almost completely on 'human' resources to largely meet the stringent requirements of the global marketplace. While campuses beckon, most companies are finding that they can recruit only a small percentage of graduating students. The majority, either do not meet the companies' requirement or companies envisage where a long drawn out training process should be put in place to make the candidates 'job-ready'.
The biggest reason is that engineering colleges are not yet fully attuned to the requirements of the industry. While the faculty consists of good academicians, not too many are constantly in touch with industry developments. Also, the focus of the syllabus is on textbook-based learning rather than on hands-on knowledge. This results in a situation where we have engineers who have a sound knowledge of the subject but little idea as to how to actually apply it in the workplace. In my company - for instance, we recruit engineers across all disciplines, from colleges all over Tamil-Nadu for content related work. We find most of these students very good in their concepts and attitude. However, their application orientation, communication skills and basic grooming leave a lot to be desired.
Employability skills are the basic skills necessary for getting and retaining a job and performing well in a given role. ICT companies, necessitated as they are to constantly keep an eye on margins and ROI tend to look for the best value-for-money when it comes to employment. Once an engineering graduate is recruited, he is required to immediately start functioning in his/her role with very little investment in training. Companies are quick to sizeup prospective employees. While the CV is a giveaway more often than not, the test/interview is a sure indication on the candidate's job-readiness.
Read More
Academic and domain skills retain their slot as the most important factor in determining employability. These are the most basic hard skills, and reflected by the marks scored, subjects/ electives covered, area of specialization, etc. While the job may not necessarily utilize that knowledge (for example, an IT firm may recruit a non-IT engineering graduate for a programming job), the candidate's knowledge and comprehension skills are likely to be assessed. Projects/internships undertaken during the course, which are of relevance for the position applied for, carry a premium.
Higher order thinking skills also play a key role in employability. These include analytical skills, lateral/creative thinking skills, etc. Companies typically judge this by the nature of projects independently undertaken, participation in technical competitions, papers published, etc. Candidates with such skills are seen to require less training than those that come with academic credentials alone. They may also have the potential to take up value-added roles faster.
Such skills usually get evaluated through advanced tests that include logic and reasoning related questions. A person who can think and act logically is expected to be good at analyzing situations and solving problems. Such employees can obviously be trusted to take the right decisions in an organization.
Soft skills are assuming a significant role in today's employment scenario. Positive attitude, good values and habits which constitute the core of soft skills are inherent or can be acquired by a person only over a period of time. However, soft skills such as time management, the ability to work as a team, leadership qualities and simple language and communication skills can be picked up and are critical for any job profile. To assess these aspects of a candidate, companies often tend to look for participation in extra and co-curricular activities and assess such qualities during the interview. For instance, a sports person is usually seen to be having better team-spirit, and a good debater is considered to be a good communicator. Again, a candidate who cannot write 250 words in simple English on why he/she considers himself/herself suitable for the job under consideration will not be short listed.
Fortunately, most employability skills, which seem so crucial to 'job success', can be taught and learned with some effort. To enhance employability, teachers and students need to actually understand and appreciate these skills, and do a skill-gap analysis. In-depth coverage of the subject is required so that the student get a 360º view of his domain. Remote learning needs to be substituted with application oriented training. Certain ground values – such as initiative, discipline and team spirit – can go a long way in making students job-ready.
Having overseen recruitment of a vast number of engineers across Tamil Nadu for my organization over the past ten years, my experience is that, on the job, a candidate with a reasonably good academic background and a holistic exposure and personality is far more successful than a candidate with academic credentials alone!
--"Mrs. Vijayalakshmi Rao , COO of Scope e-Knowledge services Pvt Ltd, is a post graduate in Management from Indian Institute of Management, Ahmedabad. Mrs.Vijayalakshmi has almost 27 years of experience in Knowledge Management and consulting. She is in charge of all project execution and oversees the Human Resource Function in Scope."