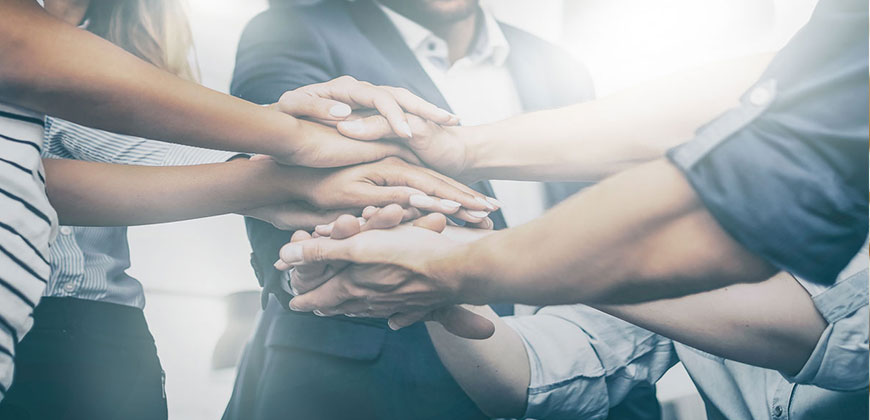 With news of economic turmoil in the US and EU, both of which accounts for more than three fourths of revenues for Indian software companies, how do you see business getting affected in the coming quarters for (a) Ajuba and (b) for Indian companies
Ajuba is into the Revenue cycle management space with specific focus on the healthcare sector. Healthcare is a huge sector in the US with the presence of a large number of people who understand the healthcare system which is unique across each of the 50 states in the country. In the next couple of years with the new healthcare regulation, there are going to be 30 million more people having insurance accessing hospitals and doctors. This will put an enormous pressure on the system to avail outsourcing services from companies such as Ajuba and its US parent MiraMed Global Services who have years of expertise in the sector. The healthcare system will look towards companies who will be able to process the claims efficiently from people who have insurance. As a company we will be looking at other destinations such as Europe and Canada for new customers. Healthcare around the world is in a state of flux and with that creates new opportunities for companies who have a solid establishment in India to respond to those needs. We are here and ready to embark on that opportunity.
What should tech companies do to combat the depreciating rupee and its impact on profitability of Indian companies?
Not only tech but all companies who have exposure to cross currency fluctuations should have a suitable risk policy formulated to counter volatility. Here at Ajuba, we do have a policy of hedging a certain percentage of our export revenues. Of course, it is not advisable to have 100% hedging, and it does benefit /or have adverse impact to the extent our revenues are unhedged depending upon the direction of the rupee movement. With the current depreciating trend we normally do not take hedging positions for longer than 6- 9 months as it is difficult to predict and leave at least 25% to be covered in the spot market. We do not have significant volume of foreign currency payments from India and hence to that extent we do benefit.
We hear from news reports that top-tier Indian companies are on a recruitment binge. What are your recruitment plans for this year?
a) We will recruit based on our needs .We are currently close to 2000 plus personnel in India and have plans to grow to 4000 personnel in India over the next 3 years by 2014 .Our recruitment will be in line with our business expansion plans and may not be a "binge" as such –but there will be significant recruitment of personnel with specific skills sets and for specified practices.
b) How do you see recruitment potential in tier II and tier III locations? Have you shortlisted any colleges for campus recruitments in these towns/cities?
In the current scenario, the population from tier II and tier III cities is as competent as their counterparts in Metro cities. As such we do not make a distinction based on the place of origin of the potential candidate and seek the appropriate quality of talent. Our HR team does visit various locations from time to time as well as, we get enquiries/responses to positions vacant from these areas. Consistent with the position and vacancy profile we recruit those who are able to clear the entrance criteria and aptitude tests.
c) What has been your experience in recruiting from smaller towns and cities?
A majority of our population is from smaller towns and cities. We do conduct job fairs in tier II cities and recruit based on our need.
Read More
Various reports from consultants show that there is an urgent need for Indian companies to move up the value chain in terms of BPO capabilities. One just can't be a low cost call centre to survive today, instead they need to bring more value and capabilities like consultancy, software services etc on the table for a client. How is Ajuba modeling its business lines to these changing environments?
Ajuba has never been a low cost call center. The work we do in revenue cycle management and more specifically in the healthcare provider space has mostly been an end-toend service encompassing consultancy, analytics and other related elements besides transaction processing both in voice and non voice areas Ajuba tends to constantly push hard to provide the best solutions or services to our clients. 'Business as usual business models' cannot survive in this turbulent market. You need to constantly innovate and push hard to create value to your clients. Yesterday's value is not today's value. Clients' needs are changing and you need to change with them in order to survive. You also need to do it faster, better and cheaper. Clients expect more value from their business partners. We are also actively planning to expand our service offerings in the revenue cycle management domain to cover heath insurance and pharmaceutical verticals besides the current segments of Health service providers
a) Attrition is a big problem for companies. Though, we hear that it has come down to 2008 levels in the just concluded quarter for listed technology titans, how is it for you?
a) It was a little higher than the norm in the first half of the year 2011 and has definitely shown improvement in the second half of 2011. The attrition is more at the entry level stages and becomes lower as people progress and gain in skills and confidence and develop bonding with the company.
b) What are the specific programmes or plans you have to counter attrition issues?
Our HR and management team work constantly on this area through a package of Training inputs, team bonding and building exercises, reward and recognition systems, appropriate HR policies besides staff welfare measures. You need to value your employees as part of a family and constantly engage with them.
What has been your Chennai experience? Do you have any expansions in Chennai?
Ajuba was started in 2000 in USA first and within a few months Chennai was chosen as a destination for outsourcing to India due to the demographics of the city. A few select individuals were hired and were trained in US healthcare medical billing. Our US employees spent many months in Chennai to get the training done and prepare for the official launch of Ajuba services. We are indeed privileged to have had a decade of productive operations in Chennai since commencement in 2001. Chennai's work culture is amongst the most committed, courteous and smart workforces in the country and a destination of choice for services outsourcing.
Currently we have 3 facilities in Chennai and close to 1900 people. We are actively looking for additional space for expansion and consolidation in Chennai consistent with our business plans and should have an additional center operational in the first quarter of 2012.
Ajuba is a premier global provider of healthcare revenue cycle outsourcing services to healthcare systems, hospitals, academic medical centers, durable medical equipment suppliers, and billing and receivables management companies. With over 2000 employees globally, Ajuba is headquartered in Charlotte, North Carolina and has additional operational centers in Michigan, Illinois and Chennai, India.