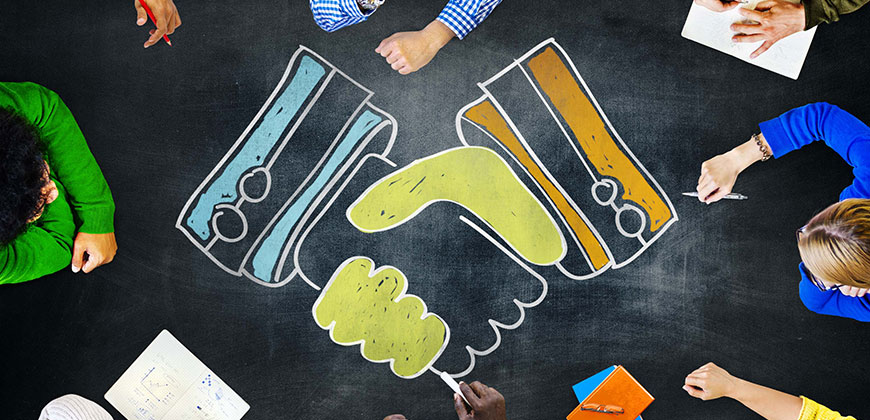 "Where internet has not penetrated, mobile has. Surprisingly in our 2 year relationships with over 1000 colleges, more than 90% students had either and 70% had both," says Harpreet Grover, Co-founder & CEO, Cocubes.com
A decade ago when a friend used to go to US, we would end up catching up again only after a year. Today when our friends go abroad; we keep in touch through chats, share photographs, talk using Skype or just read updates on social networking sites. We stay in touch!
Similarly, when I joined college long time back, our hostel had 3 computers and we used an STD booth to call home. By the time we graduated, it was difficult to find 3 rooms without computers and everyone had a mobile. Times have changed. People (particularly students and colleges) now have access to internet and mobile, and more importantly use it day in and day out.
This fundamental change has to be the backbone on which the newer initiatives being taken by the government and other bodies can achieve its objectives at scale.
Let us Take a Look at the Disconnect
While this is a fundamental shift that has taken place, engagement methodologies with college and students have remained the same and are now in disconnect with the current crop of youth. In the last few years of growth one has not had the time to reflect and change. However, the downturn came as an opportunity in disguise to address this disconnect. Most firms in India still send posters and senior management to colleges to share presentations during a 15 minute slot. While some large firms invested heavily in building more connection points by signing MoU's, these relationships have had minor impact in their measurable ability to engage college and students.
Some Firms have been Taking the Lead
Wells Fargo India's Fuelling Assertive College Talent (FACT) program, started in 2008 as an innovative technology based campus recruitment process. They did not visit campus but selected campuses, but had a specially designed web-based quiz contest which tested the applicants' awareness of Wells Fargo in the first round.
Read More
A TCS youth survey done across 12 Indian cities with 14,000 candidates says why go visit a college to recruit and spend money when one can hire employees by the click of a mouse. S Ramadorai of TCS, said, "We have to completely digitize hiring practices, not from campuses anymore but through interactions on the web."
Social networking sites have been touted as a place to do the same. According to a survey by hiring solutions provider TMP Worldwide and Targetjobs, 70 per cent of surveyed students did not want businesses to use sites like Twitter or Face book to 'sell' jobs to them as they believe "employers should not exploit social media for their own benefit. The report, which was based on the study of penultimate and final year students, also found that 42 per cent of students do think social media is the ideal platform to communicate employer brand. So there is a need that still needs to be addressed.
At CoCubes.com we have been working with Cognizant to engage students through the placement office (www.cocubes.com/cognizant)
What is required to deliver sustainable value at scale?
While multiple models have been evolved by companies, I believe that for any of these models to work on scale and deliver sustainable value, two conditions would need to be met. Firstly, the only way to work in promoting learning, career guidance, and skill development to the student is through the placement office and not directly with an individual student. Secondly, given the internet/mobile access to student technology has to form the backbone of the initiative. Thirdly, the message that is to be communicated has to be consistent and needs to have metrics in place to measure impact of your initiative. Building such a metric is a onetime activity which goes a long way to make sure our efforts are in the right direction. A simple example being that if we spend 10 minutes on posting an article on 'career guidance' and are able to measure the exact number of students across multiple colleges who spent time on reading the article, we can have an assessment of the impact that is being created.
Conclusion
A technology centered strategy to engage colleges and the youth within them will not only help reduce operational cost by over 30% but also increase engagement and branding to unprecedented levels. This approach has to be through the ecosystem that has thrived for years: that is through the college. All these factors combined together would help support the growth of the ecosystem and help us scale for growth in the upturn economy.
--Harpreet is the Co-Founder & CEO of Cocubes.com envisions bringing a paradigm shift in the Indian campus recruitment scenario by using technology to drive efficiency. He has previously worked with Inductis, a management consulting firm, advising Fortune 500 clients in the financial services domain by using data analytics. Harpreet graduated from IIT Bombay with a dual degree. Beyond work he is a published photographer, poet and an amateur mountaineer