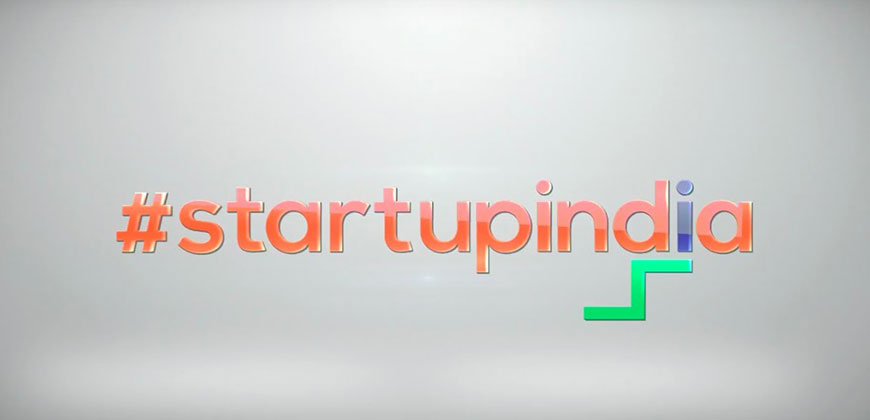 Come on! Join the Wave of Startup Movement!
Prime Minister Narendra Modi recently launched an ambitious programme called Startup India Standup India. This was aimed at revolutionizing and accelerating the startup revolution in India, which is already witnessing strong traction. There was an earlier era in India where manufacturing startups dominated in the 70s and the 80s, and these were supported through seed capital and soft loans by the development financial institutions (DFIs) both at the centre and the state level. Entrepreneurs who were keen at setting up factories were supported in their endeavours and several companies which are today household names were beneficiaries of this ecosystem. To name a few Reliance, Biocon, Infosys etc. are some of the big names. However, the DFIs supported predominantly through loans, earned healthy returns when a company did well. Otherwise they ended up writing off the loans – a model that was unsustainable. While they did not make significant gains on successful companies, they lost money on failed ventures. As a result of this and subsequent economic liberalization since mid-90s, we did not have a startup ecosystem.
In the past decade, we have seen the rebirth of the startup ecosystem with a more sustainable business model in the form of venture capital. This is now taking strong root in the tech related areas and we are now seeing the results of this in cities such as Bengaluru and Gurgaon. India's economic future lies in encouraging startups which will bring dynamism, new thinking and create jobs to the Indian economy.
In a landmark event on 16th January 2016, PM Modi announced Start-up India Action Plan. This is seen as the starting point of dialogue between the start-up ecosystem and policy makers. This kind of high profile event has not even been witnessed even in the most start-up friendly nations like Israel or USA.
Perhaps this is the most exciting time for the Indian start-ups with Government announcing compliance simplification + mentoring + fund allocation of 10,000 crores dedicated for the start-up ecosystem. PM Modi said "I see start-ups, technology and innovation as exciting and effective instruments for India's transformation."
We are in need to be updated about this wave called start-ups which is fast changing the scenario around the country. It is uprooting not even the established concepts but bringing the traditional businesses out of their comfort zone. For example, OYO Rooms whose name PM Modi referred to in his speech, Ritesh, a 21 year old boy could make an inventory of 14,000 rooms in 80 cities of India. While his closest competitor, which is surprisingly Taj Hotels set up by iconic conglomerate, is having inventory of 9,000 rooms!!
India's startup ecosystem:
Startups have been the cynosure within the Indian business environment over the last few years, with the emergence of a number of home grown unicorns across the country, a result of mega funding ploughed into most of these unicorns between the period 2007 and 2015. Further, India is a thriving under-penetrated consumer driven market with a scope for exponential growth. Internet penetration and its increasing importance will drive most of the businesses. On account of the consumer demographics, with China being out of bounds, India offers the largest pie of investment opportunity that the world is eyeing. This is despite the multitude of operational, regulatory and taxation issues that surround the business running environment in India.
With this focus in mind Government of India launched the broad guidelines as "Start-up India Action Plan".
Objective
Start-ups are seen as great means towards sustainable economic growth and large scale employment generation. The objective of Action Plan is to
Spread start-up system from technology sector to other wide array of sectors
From big cities to semi-urban and rural areas
The Plan seeks to remove the difficulties faced by start-ups such as:
Time consuming and difficult regulatory compliances
Long drawn closure in case of failure
Lack of credit and funding
The Plan also seeks to provide impetus to startups by:
Promoting awareness and adoption of IPR
Tax exemptions
Encouraging innovation through incubation and mentoring
The Action Plan
The Action Plan is divided across the following areas:
Simplification and handholding
Funding support and incentives
Industry-Academia partnership and incubation
Simplification
A non-intrusive model shall be brought in place which will be "self-certification" driven for 9 labour and environment laws. There will be no inspection for three years under labour laws. The compliance will be via start-up mobile app. Pollution control shall also be driven by self-certification in case of "white category" businesses.
A Startup India mobile app is made available from 1st April 2016:
To register a start-up
For compliances via self-certification
For collaborating with start-up ecosystem partners
For applying under various eligible schemes
The Insolvency and Bankruptcy Code 2015 will make it faster and easier for start-ups to wind up. The bill is currently under the scrutiny of the joint committee of the Parliament. The bill provides for permission for start-ups to wind up within 90 days of application. On receiving such permission, an insolvency professional will be appointed to liquidate assets and pay off creditors within 6 months.
Hand Holding
Start-up India hub will be set up to create a single point of contact for startups. The hub will collaborate with Central and State Governments, VCs, angel networks, banks, incubators etc. The hub will assist start-ups through advisory and mentorship programs.
To promote awareness and adoption of IPRs, the Government will facilitate legal support and fast-track patent examination. For effective implementation of the scheme, the Controller General of Patents, Designs and Trademarks (CGPDTM) shall create a panel of "facilitators". Entire fee of facilitators will be borne by the Government.
From 1st of April 2015, PSUs are mandated to procure at least 20% of their requirements from the MSMEs (Micro Small and Medium Enterprises). To ensure level-playing field for the start-ups in manufacturing space, Government shall exempt them from "prior experience / turnover" criterion. However, there will be no compromise on the quality and other allied conditions.
Funding
Government will set-up a fund with an initial corpus of INR 2,500 crore and will make it INR 10,000 crore over a period of 4 years. The fund will be in the nature of fund of funds. It will not invest directly into start-ups, but shall participate in the capital of SEBI registered venture funds. The maximum investment in a fund by this FOF is capped at 50% of its size. This fund shall be professionally managed and LIC will be a co-investor. This will help and be catalyst to develop domestic venture fund industry.
Credit guarantee mechanism through National Credit Guarantee Trust Company (NCGTC)/ SIDBI is being envisaged with a budgetary corpus of INR 500 crore per year for the next four years. This will help start-ups get debt funding.
Incentives
Income tax exemption on capital gains shall be given to persons who invest such capital gains in the fund of funds recognized by the Government. At present capital gain exemption is available for investment in manufacturing MSMEs. This exemption will be extended to start-ups.
With a view to stimulate the development of start-ups in India and provide them a competitive platform, profits of start-up will be exempted from income-tax for a period of 3 years. This fiscal exemption shall facilitate growth of business and meet the working capital requirements during the initial years of operations. The exemption shall be available subject to non-distribution of dividend by the start-up.
Currently, investment by venture capital funds in start-ups is exempted from operations of the provisions of Sec. 56(2) (viib). This section taxes excess of share issue amount in excess of its fair market value. The exemption shall be extended to investment made by incubators in the start-ups. This shall encourage seed level investments in the start-ups.
Rebate is up to 80% on patent filing fees.
Mentoring
To bolster the start-up ecosystem in India, the Government is proposing to introduce start-up fests at national and international levels. These fests would provide a platform to start-ups in India to showcase their ideas and work with a larger audience comprising of potential investors, mentors and fellow start-ups.
Launch of "Atal Innovation Mission" (AIM), with Self-Employment and Talent Utilization (SETU) Programme. The idea behind this programme is innovation promotion and entrepreneurship promotion. This envisages starting of specialized incubators, tinkering labs, strengthening the existing incubation facilities, organizing the State and National awards etc.
Interesting schemes are proposed to encourage innovation of young students in science and technology, those are: "Innovation Core" for schools, "NIDHI" for running competitions in innovation and Ucchatar Avishkar Yojana for R&D, especially for students of IITs.
To help set up incubation facilities with Public-Private-Partnership. The plan is to set-up 35 new incubators in existing institutions and 35 new private sector incubators. Government will provide funding support to these incubators.
To set up 7 new Research Parks for joint R&D efforts with academia and industry partnership
To promote bio-entrepreneurship
This will be achieved by setting up bio-incubators and bio-tech equity fund
To launch Incubator Grand Challenge to create world class incubators
Reaction to the Action Plan
While in general, startups have welcomed the action plan as a good beginning, some criticism has followed.
The excitement of several start-ups was contained once the definition of start-ups in order to claim tax exemption. A startup must satisfy the following 6 conditions
It must be a private limited company, LLP or Partnership firm
It should not be more than 5 years old
Turnover should be below INR 25 Crore
Should develop an innovative commercial product
Should obtain certification from inter-ministerial Board set up by DIPP to validate innovative nature of business
Should fulfill one of the six conditions of recommendation or funding
The tax exemption for 3 years during first 5 years of operations is also seen generally meaningless as most of the start-ups do not make any profit during initial years.
While the plan to invest INR 10,000 crore in fund of funds has received criticism mainly on these two counts:
Tax payers' money will be invested in very high risk enterprises
The size of fund is too small to be of any significance in promoting local venture capital industry
It must be noted that at present, venture funds in India are either foreign firms or local firms who raise over 90% of their capital from foreign institutional investors.
Professional's role
The effort to launch a Start-up Action Plan is a laudable piece of work by the Government. There may be several lacunae or lack of clarity at this stage, but with time more clarity is sure to follow.
With this Action Plan, there will be several new insights which can be provided by the looming start-up ecosystem. Some of these are
Registration and approval of the start-ups and Funds under various laws
Transaction advisory to handle various tax laws, under new innovative models.
Structuring and modeling of entities for the incubators and funds
Claiming of tax exemptions for start-ups
Claiming of tax exemptions from capital gains for the funds
Advisory on the funding and Investor Relationship Management
Startups to Bloom in the coming years – Ecosystem of Opportunities
Demographic factors:
According to the latest UN report, India with 356 million 10-24 year-olds has the largest concentration of youth population despite having a smaller population than China. India has a large domestic market and can be considered as a test bed before going global. The large population has also led to consumer expenditure growth, which in turn has propped up supply and production.
Government support:
Prime Minister Narendra Modi envisions India to be in the top 50 of the World Bank Doing Business ranking report as a part of his campaign to re-energize business and attract foreign investment. Currently, the country stands at 130th rank (out of 189 ranked economies). With the present government focused on making a difference in the country's outlook, lot of opportunities exist even for the startup sector. On 16 January 2016, the Indian government announced capital gains, income tax sops for startups under its Startup India Action plan 2016. The StartUp India mission envisages promoting technology business incubators and creation of research parks. Also the Human Resource Development Ministry and the Department of Science and Technology are partners in an initiative to set up over 75 startup support hubs in the National Institutes of Technology (NITs), the Indian Institutes of Information Technology (IIITs), the Indian Institutes of Science Education and Research (IISERs) and NIPERs or National Institutes of Pharmaceutical Education and Research.
Internet usage:
Indian Market provides tremendous opportunity for startups and brands willing to innovate. Internet penetration is high in urban markets and among professionals internet has become useful for innovations of startups and brands. As of 2014, India was the third largest online market with more than 198 million internet users, ranked only behind China and the United States. 38 percent of those who use the internet at home or at work come from the 25-34 age brackets.
High mobile penetration:
India's tele-density reached 76.55 percent with a subscriber base of 95.76 crore in 2014. Growth in mobile penetration is transforming the way businesses and consumers communicate and work with increased productivity. For example, startups that develop mobile apps now have an ever increasing market to cater to.
Rising number of global incubators:
Startup incubators are companies that assist new startups in their initial phase of development by providing various services. Incubators share both tangible and intangible resources such as equipment, office space, services such as accounting, computing and legal services. They also assist startups in raising startup capital and perform various networking activities to reduce the financial burdens and resource issues. Incubators help entrepreneurs in building sustainable business environment while benefiting the broader corporate communities.
Ease of access to funding
The capital required can be accessed through various sources like VC/PE, Angel investors, banks, financial institutions and incubators. Entrepreneur group is supporting the development of other startups. M&A is witnessing increased momentum in India.
Education:
The state and central governments are trying to tackle these issues by pumping almost INR 310 billion (approx. USD 5.7 billion) into improving school infrastructure and recruiting teachers. Right to Education Act is enshrining the rights of all children to free and compulsory education, increasing the enrolment and attendance levels.
In Nutshell
All said and done, StartUp India Action policy of the Government of India under the PM's vision will be a game changer for the Indian Youth Population in particular and Indian Economy in general. Let's welcome the Startup Movement and join hands being part of the success story