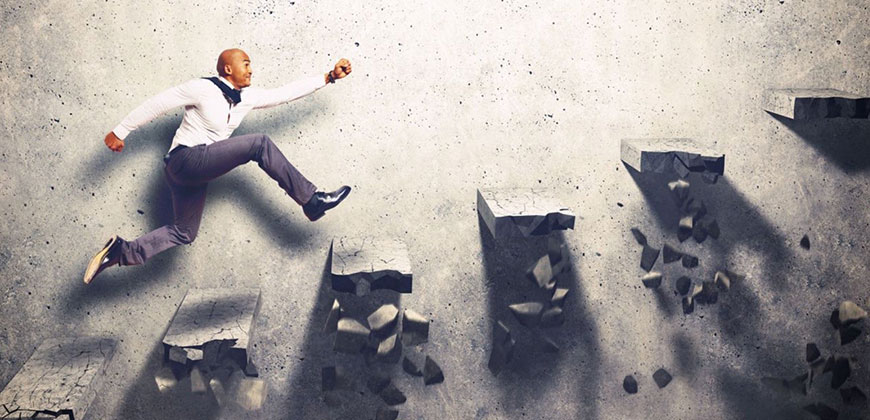 CMO Axis is a literally a start-up which was started from a garage to grow on to win the TIE Award. What were the different things you did to achieve what you have?
When we started out we were clear about a few things that we wanted to do differently..We wanted to have a much differentiated offering in the market place and did not want to compete for market share with existing players which led us to pioneering the space of MPO or Marketing Process Outsourcing globally. second, we built our solutions outside in - we did not take to market stuff what we were good at doing but what made sense and addressed specific pain points of our prospective customers and built talent and competency around these areas - this made sure that our selling cycles were shorter and we never had revenue problems. In fact even today 80% of our business comes from customers finding us and not vice versa. Finally, we have maintained a healthy risk appetite in constantly experimenting with new customer engagement models, hiring models and pricing models which keeps us always market relevant and one step ahead as a business.
What are the key challenges you faced and how did you overcome them?
One of the key challenges was addressing customer concerns around outsourcing. Given that the concept of marketing outsourcing was new at that time, there were various concerns customers had around structure, governance, data privacy, compensation models and more. we spent a lot of time refining our engaging models and creating strong process and technology assets to make the outsourcing more transparent and predictable. Today we face a different set of challenges that revolve around managing scale, growth and globalization of this idea.
What do you see as the big challenges that you will face in your next level of growth?
leadership talent to fuel the next level of growth for us as we a set to go global. Startups that were set up 15 or 20 years back had a more stable leadership pool. They had people who were willing to commit 20-25 years in one organization and grow with the organization and eventually take on various leadership roles there. Today with people wanting to move every 3 years startups like us face a leadership crisis every 3 years. our challenge is to create an environment for potential leaders to stay engaged with us which includes giving them challenging roles, job rotation, profit sharing led compensation and fueling their entrepreneurial energy.
Whatisyourmessageforbuddingentrepreneurs?
I would urge them to look at two things before starting upone: what is their real reason for starting up - is it to make a difference and create something of enduring value or make more money or have a flexi work life? it is worthy goals that create valuable enterprises. Second: do something that will solve someone else's problem, not merely what you are good at doing.
How would a SWOT analysis of CMO Axis look today?
I would put it like this:
strength:having a unique business model, being the first mover and only key player in this space over the past 3 years and having demonstrated the ability to scale this model
weakness: Not able to scale the business in line with the opportunity available. This has a lot to do with our challenges in building a stable leadership team at various levels. This is what we are focused on now.
Opportunities:having stabilized our business model we are looking at 2 major opportunity areas. One is the 25 million SMBs in India - we believe that India will never have the marketing talent pool for all these companies to compete in the market and marketing outsourcing can be a key enabler for them. Second is off shoring of marketing services. With global organizations going through an economic crisis, marketing is usually a key function that gets optimized. Off shoring is a great way for global companies to do more with reduced marketing budgets.
Threat:In 4 years we have not faced significant competition but this will not be for long. we have to gear ourselves for competition from smaller startups as well as larger players entering this domain. We do have a first mover advantage and hope to capitalize on that.
A marketing professional with over 15 years of global marketing experience, Vinod Harith has handled leadership roles in marketing and communications for some of the most visible brands and organizations including Wipro Technologies, iGATE Global Solutions, Hyundai Motors, SSI and Medimix. . He was till recently the global head of marketing communications for Wipro Technologies where he led a 15- member marketing team that was responsible for the company's brand, PR and influencer relations, worldwide events, demand generation, CRM, global alliances marketing and thought leadership. His key focus areas are services marketing, global brand management and marketing innovation. He is a speaker at industry forums and B-schools on subjects of marketing outsourcing, entrepreneurship, go to market, branding and leadership.