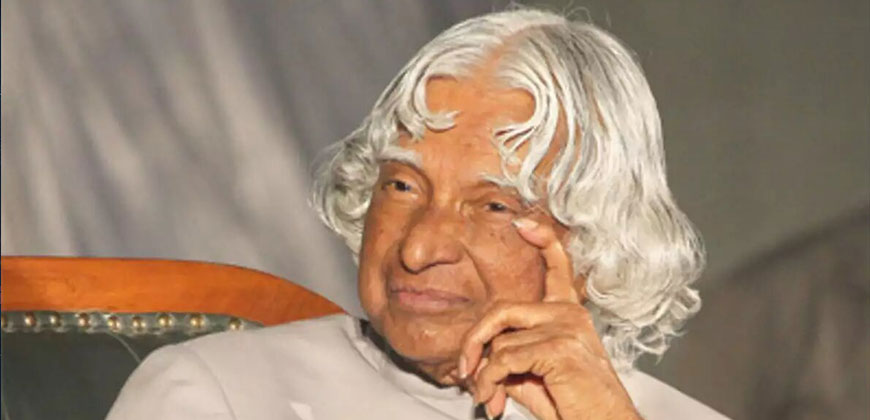 It was a nerve-wracking Hamletian dilemma. Either I was to complete my engineering degree and get in queue of job-seekers or surge ahead of the line to become a techno-entrepreneur. I listened to the streaks of adventurism within me. Luckily, I had a few more who were on the same page with me - Sony Joy from College of Engineering, Thiruvananthapuram (which is also my alma mater), and Vivek Francis, an alumnus of Sree Chithra Thirunal College of Engineering. For the three of us, the engineering degree receded into background as our zeal and passion to become startup entrepreneurs, straight from the campus, triumphed.
Thus was born MobME Wireless, the first telecom campus startup in India. It was the power of idea – and we were fascinated by it. But it did not come that easy. There were sleepless nights; there were gnawing feelings of uncertainty. But then we had taken the plunge and there was no question of going back. M o b M E , a mobile media and entertainment firm, is now one of the fastest emerging 50 IT companies in India. It was rated as one of the country's top 100 innovative startups by NASSCOM in 2006. A year later, it was the youngest of the NASSCOM 100 IT Innovators alongside Texas Instruments, HP and Infosys. The icing on the cake came from Wall Street Journal when it mentioned MobME as one of the10 startups to watch out for in India in 2008. Significantly, it has triggered the dream of India having its own Silicon Coast.
For me, the bottom line is: we should not stop dreaming. And if we have to dream, why not dream big? Why should we take life a tad too seriously? A decent engineering degree may fetch you a job with hefty salary. Surely a tempting proposition! But just think of it: you will still remain an employment-seeker, not an employment-giver. In fact, it was my dream also, initially. But during the first year itself, I realized it was not a big deal as this was something everyone could do. I was aware of the pitfalls and challenges of my decision. I had been earlier enrolled at School of Architecture, Delhi, and Naval Academy, Goa, but could never finish the courses there. Could I afford to make a hat-trick of incomplete degrees by dropping out of the engineering college as well? Won't it be an injustice to my middle class parents who had pinned all their hopes on me? But the urge to pursue my dream was overpowering. Surely, I don't regret it now.
And how did we concretize our dream? We began by selling recharge coupons to college students. In three months flat, we managed to sell 14,000 SIM cards. That was the stepping stone. We then started selling T-shirts soured from Coimbatore in the college. By the end of third semester, we could tote up a princely Rs.8 lakh -- in just eight months! That fulled our dreams to launch a company. That is the history of MobME.
MobME is a pioneer in mobile governance initiatives. It has fulfilled the communications needs of banks, government institutions, state governments and nodal agencies through SMS, voice, and other mobile technologies. It has now its offices in Kochi, Mumbai, Delhi, Chennai and Thiruvananthapuram. I would say there are ways of doing things. For instance, when our parents came to know of our doing, they were shocked, but we convinced them. We had to bunk classes, but we kept our teachers in the loop. They knew we were pursuing our dreams and not bunking classes to while away our time in the college canteen. We convinced our parents and teachers with the sheer conviction of our idea, our dream, our enterprise. I would also like to remove the misconception that beginners have to fend for themselves. We still receive a lot of guidance from people like Mr. Kris Gopalakrishnan, Co-founder of Infosys, who is also the Chief Mentor of Startup Village in Kochi, India's first telecom incubator. The list of mentors include Rajan Mathews, Director General of COAI, Kiran Karnik of NASSCOM, Ganesh Lekshminarayan, CEO of Dell India, and Abhishek Goyal, investor, Flipkart, along with a host of successful entrepreneurs from Kerala like K.Nanda Kumar, CEO of Suntec, Navas Meeran of Eastern Group, Jose Thomas of Choice Group and Murali Gopalan of US Technology. Famous Hindi poet Dushyant writes: "Who says a hole can't be made in the sky, but then you have to throw the stone with full conviction." Very true! Unless you knock the door, it will not open. Don't forget Malayalam film legend Mammootty gave all the promotion works of his movies to us and we didn't have any previous business experience, then. Even conventional businesses can be done in unconventional ways.
India lacks a great technology startup ecosystem with an appetite for risks. We are trying to do that at Startup Village, which is accelerating the tech startup ecosystem in Kerala. Our mission is to achieve 1,000 product startups and start the search for a billion dollar company from a college campus by 2020. Based on the PPP model, it will tap student startups from the state's 164 engineering colleges. India's Department of Science and Technology and MobME have invested Rs.2.5 crore each in it in the hope that it will form an ecosystem for startups to create breakthrough technologies for the global telecommunications industry.
Kerala is 100 per cent literate, has near 100 per cent tele-density, high IT literacy and access to broadband, making it an apt state to set up a telecom incubator. There is an imperative need to remove the notion that the entrepreneurial capability of Kerala is low when compared to states like Gujarat and Maharashtra.
Particularly interesting at Startup Village is its Innovation Zone. Blackberry has opened an innovation zone called Rubus Labs to promote application development in the BB10 platform. It will serve as an experiential zone for students to experience the possibilities of mobile technology. With 164 engineering colleges participating in the Startup Village, the scope of innovations is expected to increase manifold.
There are two ages to launch a company -- at the age of 40 when one has a wealth of experience or at the age of 20 when there is no experience but then there is dream in the eyes and fire in the belly
The choice is to look for the security of a job or to grab the opportunity. Uncertainty and risk are attendant risks in entrepreneurship at every single stage. You may fail in one opportunity that comes your way. But there is also the possibility of creating an enterprise.
I personally believe that it is better to start early in life.
The cost of starting up in college is the least as you are not expecting a salary for yourself. Also, the fear of failure is a big deterrent but in college this really doesn't matter because even if you fail, life does not get shattered as you are still in college. The energy, the enthusiasm, the creative instincts are at the maximum when you are young. It is the time when you are ready to build, break and innovate. If you look at the Silicon Valley, the average age of the founders of Yahoo, Google, Apple, Microsoft and Facebook was around 24
Things are now happening at a brisk pace in Kerala. Startup Village is the beginning of a revolution for entrepreneurial incubation in the country. Incubatee companies that are recognised by National Science and Technology Entrepreneurship Development Board (NSTEDB) of the Central government's Department of Science and Technology will be eligible for service tax exemption for three years and up to Rs 50 lakh of revenue. They are also by default selected to make a pitch pre sentation to Startup Village Angel Fund.
This could fetch them an initial amount of Rs 30 lakh for their venture. KPMG, which will provide high-level consulting services to the incubatees, will also help them in their initial tax support services.
Young entrepreneurs are to be also given professional mentorship, physical and technology infrastructure and financial support through programmes like the IEEE Student Project Programme, Startup Village Scholarships, Accelerator Programme and Angel Fund.
Startup Village has also been instrumental in bringing the first Student Entrepreneurship Policy in the country in Kerala. The state government has announced a landmark policy that provides 20 per cent attendance and 4 per cent grace marks to college students who try to create knowledge, employment and wealth in the society.Read More
The prospects at Startup Village are awesome. Lab-X foundation, a US-based NGO, has associated with it to facilitate internship opportunities and outreach programme in the US engineering colleges by meeting the entire expense for internship. This would give a tremendous fillip to students who have the ability and conviction to launch their own startups.
MindHelix Technosol, a company based out of the Startup Village, has been selected by the US-based Alchemist Accelerator Programme for enterprise product startups. The company, which pioneered TukTuk Meter, a GPS based auto fare calculator, has created a cloud computing based customer interaction application, which has been selected for the accelerator.
US-based company Nuance, which makes voice recognition software to recognise customers through phones and applications, plans to start its innovation zone at Startup Village. Another venture is Parkinson's research zone which will offer technology solutions through advanced computerized 3D modelling technology to the neurological disorder.
IBM and Startup Village have signed an MoU to help engineering students and young professionals attain industry-ready skills through its Career Education and Academic Initiative Programme. Similarly, the MoU signed between Oracle India and Startup Village to integrate the Oracle Academy's Advanced Computer Science curriculum into Startup Village's engineering programme will allow over 30,000 students and 200 teachers of Kerala to gain exposure to Oracle's advanced computer science programme and its software.
Last but not the least, Freeman Murray, legendary entrepreneur and mentor from the US, has set up a Startup School for young entrepreneurs enrolling 100 students initially for a six-month course, of which four months would be residential classes in Startup Village.
It can safely be said the future belongs to innovators. Today, over 35 per cent of India's population is below the age of 20. By 2020, 325 million people in the country are expected to reach the working age, which will be the largest in the world. This catapults us into one of the most powerful and leading economies of the world over the course of the next decade. Such a scenario requires massive scale up in its incubation and entrepreneurial ecosystem.
Underlining all this is the ability to take calculated risks. Confidence and ideas can produce wonders. If you try to tread on a path that is less trodden, there is a possibility that your feet may get bruised. But you must show gumption and courage; you must have the ability take the adversity on your chin. One thing we have learnt is that you can't be unlucky all the time.
The stupendous success of MobME is not only a testimony to the audacity of dream but also a celebration of entrepreneurship. The success of the company has now created a blueprint for more private sector companies to launch TBIs in India.
MobME has also become the first campus startup whose plan to launch an IPO has been approved by the National Stock Exchange (NSE) in the SME Exchange.
My one advice to young Indian students is that if 22 year olds can build technology product companies in garages and college dorms in the US, why can't we? We dream of a day when the sun sets at dusk in the Valley, it would rise to see the dawn of a Silicon Coast in India. And I don't have to gaze into the crystal ball for that. It is all happening.
The die has been cast; the beginning has been made. Only the young people can make it kinetic by leapfrogging into the fascinating world of entrepreneurship. If you have an idea, a natural flair for breakthrough innovation, don't forget to come to us. We may help fulfill your dream of a product startup and transform you into a high-profile entrepreneur.