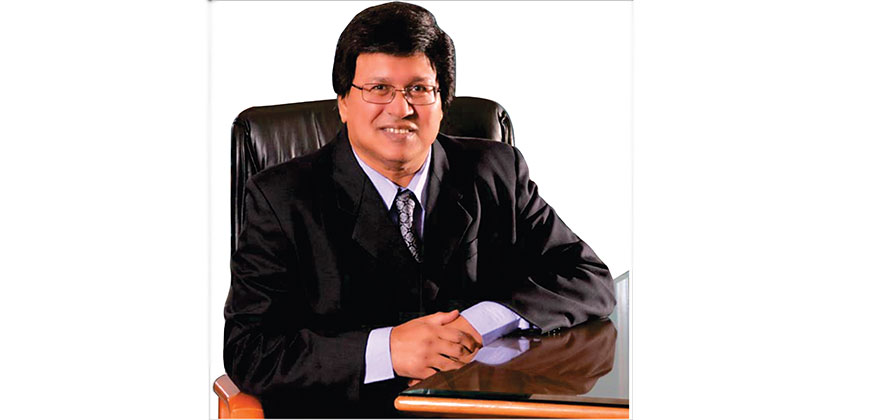 Dr. Sahol Hamid Bin Abu Bakar has become India's first foreigner to head an Indian varsity. A Malaysian of Indonesian-Arabic origin, Dr. Bakar is highly commended by Dr. Abdul Qadir, the Chairman of B S Abdur Rahman Crescent Institute of Science & Technology. "He has run twenty eight institutions and has handled over two lakhs of students. Our Chief Executive has the inclination and capability to implement the vision of our institution," says Dr. Qadir.
ICT Academy caught up with the newly appointed Vice Chancellor of B S Abdur Rahman Crescent University a few days after he took over the new role.
Dr. Bakar is passionate about teaching and learning as an important attribute that he looks for in every teacher. "As teachers, we should accept the fact that we do not know everything in this world. If a teacher does not learn constantly, he will not be in a position to teach effectively and pre-empt the questions students are likely to ask." He also says that to meet current demands, an institute must have at least 50% of the teachers fall in the "outstanding" category.
The new VC believes that teachers must be approachable to students to discuss both academic and personal matters. "A student be able to trust the teacher to guide and counsel them in life," hesays. "A Vice Chancellor need not sit at the high tower. He must go down to the grass roots. I have changed our University's environment. My students can visit me anytime, even at my villa, without an appointment! My students respect me. I sit down with them, mingle with them and talk to them so I can understand their needs better. I also encourage them to write to me." This perspective of the VC does over look traditional virtues. He adds that teachers must stay professional in all walks of life as they can never say where their influence ends. "A good teacher must teach in a way that students don't escape from learning and teachers don't escape from teaching," he quips.
Hailing from a different culture, Dr. Bakar is excited to understand the country's culture. "I have taught in Germany, England and Malaysia. I can tell you Indian students are the smartest I have seen so far! I have noticed they are very emotional and make decisions based on emotions. When nurtured properly, they will shine bright," he concludes.