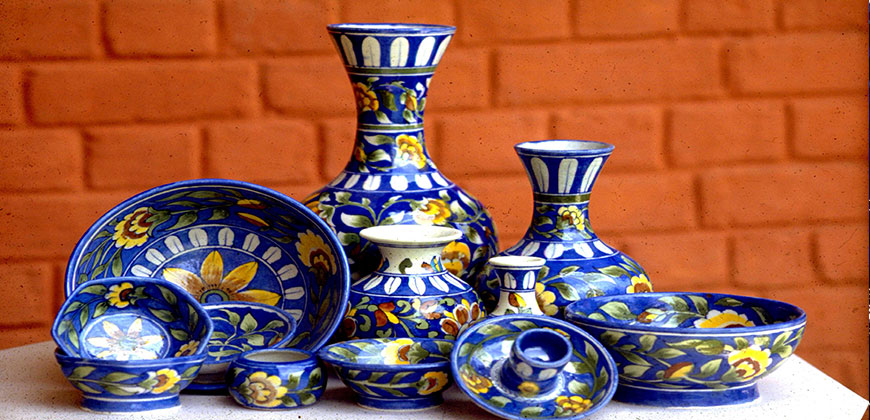 Art and appreciation should go hand in hand which would result in a more exuberant evolution of art. Appreciation through words, deeds and as a token of acknowledgement seeds freshness and breathes life into the soul of an art.
India and the artisans of India are known for the exquisite craftsmanship. The factor that surpasses the beauty of all other arts in the globe is the mix of divinity into imagination and the aptness of Indian expression. Indian artisans have the innate ability to give the right shape to imagination, and the height of it is the perfection of the indigenous craft.
Supporting the Indian art forms like handloom, textile, hand embroidery, tie and dye, printing, etc., and promoting them has become imperative utilising the disruptive technologies. Reaching the right produce through the right medium to the right buyer spurts a market for a product.
With the single-minded objective of opening a new avenue to the Indian artisans, the convergence of art and technology, Poompuhar – the hub of art and artisans in Tamil Nadu has embarked on a voyage of self discovery through reaching out to the connoisseurs using technology. "Poompuhar" the brand name of Tamil Nadu Handicrafts Development Corporation, a Government of Tamil Nadu Undertaking, is the nodal agency for supporting artisans.
Of the various new initiatives of the corporation, the launch of an exclusive portal with an option for shopping online is commendable which is apt for the time when customers are getting used to e-Commerce. This efficient portal is great for buyers and information seekers as it has a fine blend of commerce and heritage put together.
People who look for gifting, who want add to unique personal collections, who think of donating idols and antiques and more should open your wallet at Poompuhar emporium or shop online at www.poompuhar.in using the Poompuhar Smartphone App, thereby being hand in hand with Poompuhar to achieve its goal of being "Hand in hand with our Artisans" a by line in its logo. Now gifting heritage is just a click away!